September 23, 2021
Posted by:

admin

Category:

Hysteroscopy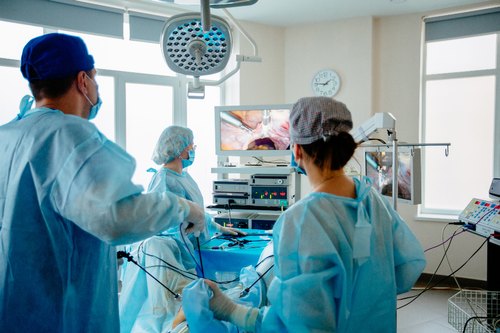 New life hospital is being termed as one of the finest Hystero laparoscopy hospitals in Varanasi. Our experts and their team are continuously making efforts to help and guide our patients to examine and treat disorders with hysteroscopy and laparoscopy. Our doctors conduct minimal surgical processes under the supervision of experts. New life hospital provides top-class Hystero laparoscopy treatment at a very affordable price which makes us different from others. Just contest our fertility clinic in Varanasi and discuss your issue with them to get advice on Hystero Laparoscopy hospital in Varanasi.
Hysteroscopy and Laparoscopy:
Hysteroscopy is a technique used by doctors to look inside your abdominal cavity with the help of hysteroscopy, a kind of telescope that is a thin tube with a light at the end. It is widely used to diagnose as well as treat abnormalities inside the uterus. A hysteroscopy's inserted into the uterus via the patient's vagina to examine the inside of the abdominal cavity and other reproductive organs.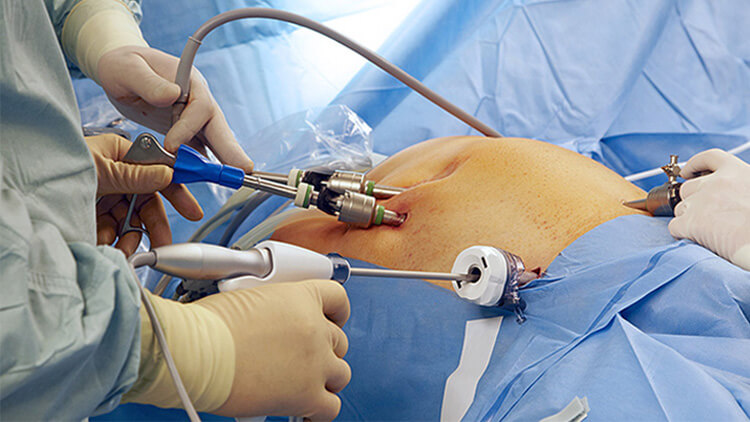 Laparoscopy is a technique that allows the surgeon to look inside reproductive organs such as the pelvis, ovaries, FT, cervix, and uterus. It is carried out to diagnose and treat abnormal conditions. Your abdominal is first filled with CO2 to keep the abdominal wall away from touching other organs, and then a device is inserted into the cavity to collect urine.
Hysteroscopy and Laparoscopy sound like the same procedure, but there is a difference in their respective functionality. Hysteroscopy is used to look inside the abdominal cavity to diagnose abnormalities. At the same time, Laparoscopy is used to look inside the reproductive organ to diagnose gynecological disorders. Both Hysteroscopy and Laparoscopy are conducted under the influence of local anesthesia so that patients can relax.
New life hospital best quality Hystero laparoscopy treatment in Varanasi. They ensure that patients get utmost satisfaction with our treatment that includes Hystero laparoscopy diagnosis as well as Hystero laparoscopy surgery. In diagnosis, they look for the disorder, and if found, surgery is also performed at the same time if the patient is ready. The diagnosis process is to help doctors to know if there is an issue, and the surgery is performed if required, such as in conditions like ovarian cyst, fibroids, endometriosis, etc. As top Hystero laparoscopy hospital in UP following the procedures as per need of patients.
Hystero laparoscopy and IVF:
Hystero laparoscopy Varanasi is quite helpful in treating women's fertility problems. For instance, abnormal bleeding repeated miscarries, or inability to conceive. It is the best procedure to precisely examine Intra uterine disorders that are associate with infertility in females. If the problem is not recognized in ultrasounds, only their experts go for Hystero laparoscopy treatment in Varanasi.
Some studies have proved that Hystero Laparoscopy is the optimal way to diagnose and treat infertility in women. It can detect even the minor issues which are affecting fertility.
Conclusion:
A new life hospital, it accommodates complete Hystero laparoscopy treatment in Varanasi to conquer every issue that is leading to infertility in women.
Post-Hystero laparoscopy surgery sometimes causes virginal bleeding, skin irritation, etc. new life hospital is a renowned and trusted Hystero laparoscopy hospital in UP in delivering the best and least risk involved treatment under the supervision of experts.