November 5, 2021
Posted by:

admin

Categories:

Hysteroscopy, Laparoscopy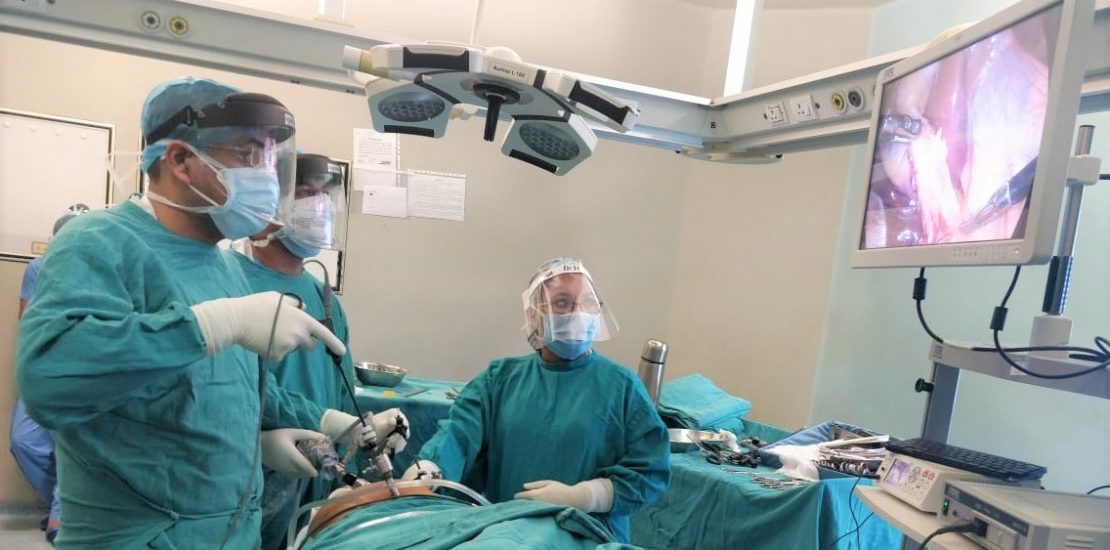 Also known as Keyhole surgery, a gynae Laparoscopy is one of the important surgical procedures done by successful surgeons to look inside the lower tummy or abdomen to examine a patient's uterus or womb and to look inside fallopian tubes and ovaries. It is the best surgical method to diagnose a condition to treat it successfully.
It is the way to find out the symptoms related to uterus issues. It is also done to diagnose and treat endometriosis, where cells like those that line your womb are found in other parts of your body. It is done to treat several different conditions that include removing scar tissues or adhesions that can develop after infection that including Pelvic Inflammatory disease or endometriosis.
Gynae Laparoscopy in Varanasi is done to treat an ectopic pregnancy – a fertilized egg that starts to develop outside your womb.
This surgical procedure is done to perform sterilization – closing your fallopian tubes so that you can no longer get pregnant removing an ovarian cyst.
It is done to remove an ovarian cyst and to remove your womb or Hysterectomy and ovaries or Oophorectomy.
It is don't to treat fibroids and investigate whether you may have cancer or whether cancer has spread.
A gynecologist is a concerned surgeon, who can take a small sample of tissue or biopsy for the duration of the laparoscopy. This sample is sent to a lab for testing to see if you have cancer. A biopsy is a way to diagnose endometriosis. If you are suffering from tummy pain, you may schedule an appointment for gynae laparoscopy in Varanasi. It can also be used to look for reasons, "Why You Might Not Be Getting Pregnant".
What Are the Instructions to Follow for Gynae Laparoscopy?
This surgical procedure needs hardly a day to back home. If you are having the procedure to treat a condition, you may need to stay in hospital overnight. Gynae Laparoscopy in Varanasi is done under general anesthesia. You will get instructions on when to stop eating and drinking. However, you need to stop eating about 6 hours prior to your gynae laparoscopy. You need to clear fluids up to two hours before.
Find a Recognized Hospital for Gynae Laparoscopy in Varanasi
If you are looking for the surgical procedure of gynae laparoscopy in Varanasi, you will have some better options to fulfill your requirement by going online – the right and convenient ways to enhance your experience.  There are a number of renowned clinics and hospitals providing you with the right solutions for other treatment procedures and diagnoses too like Hystero Laparoscopy in Varanasi.
You have to choose the right one, go through the details and get the right hystero laparoscopy treatment in Varanasi.
It will be better to schedule an appointment according to your requirement and get the right solutions to keep your hopes alive for a child. So, what you are looking for, make a contact to the best hospital for Gynae Laparoscopy in Varanasi.