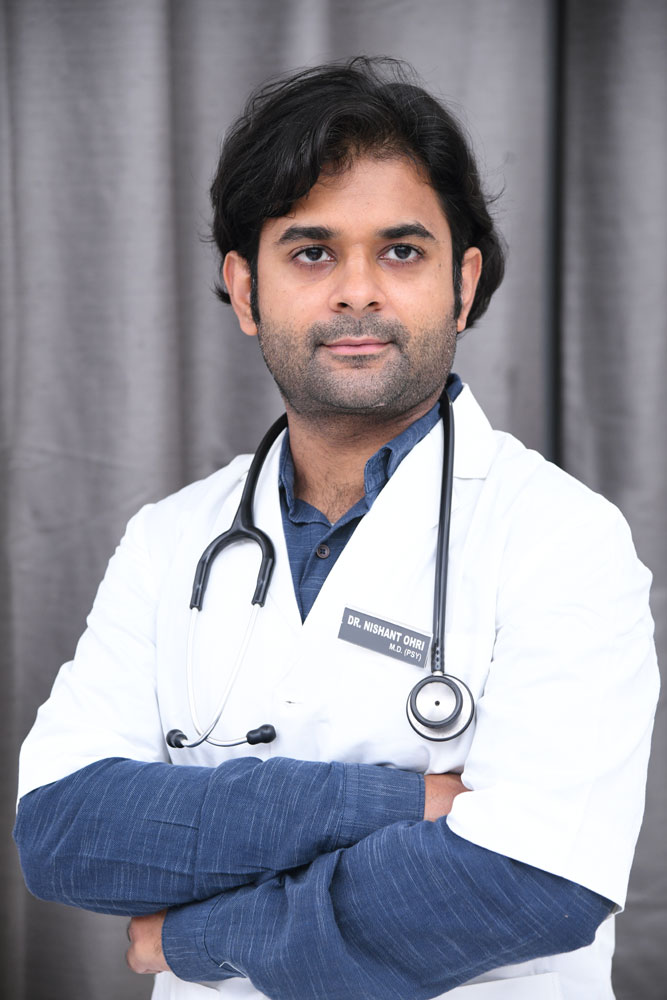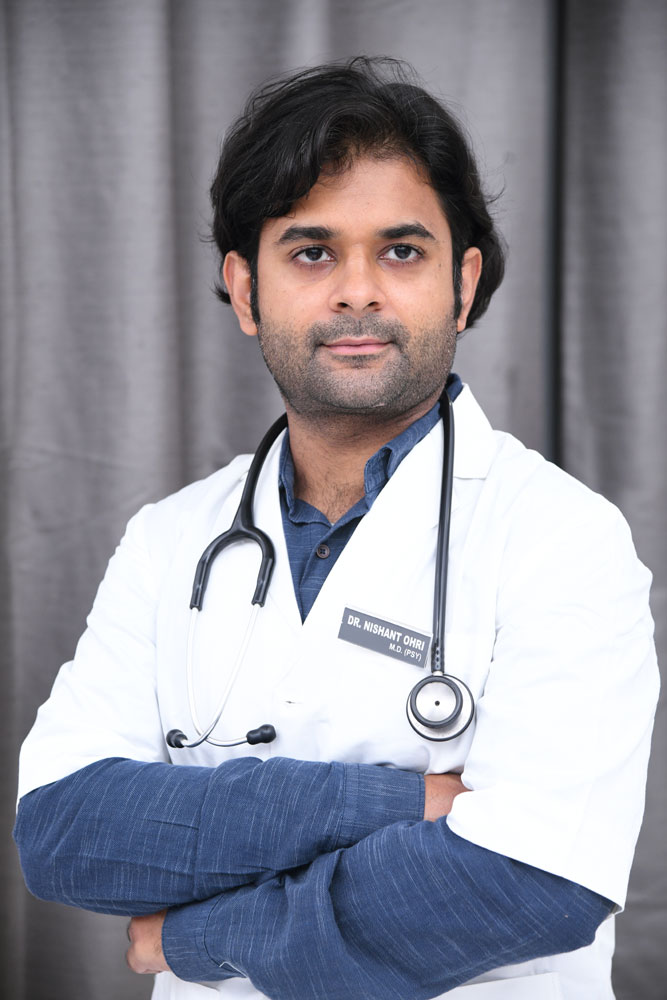 Nishant Ohri currently working as a consultant Psychiatrist at Newlife Hospital Varanasi and is known for his remarkable consulting as a Psychiatrist. He has had 4 years of working experience in Deen Dayal Upadhyay Dist. hospital in the past, where he served as a part of the medical team treating Covid 19 patients.
He got his MD degree in 2017 with his thesis on 'Psychological morbidity and Quality of life in Patients with Acne Vulgaris' as a part of MD (Psychiatry). Along with the thesis, Dr. Nishant Ohri did a lot of research in the fields of sexual medicine and organisational psychiatry. Research titles include: 'Attitudes towards homosexuality among psychiatrists in India: a survey-based cross-sectional study' published in Archives of Psychiatry and Psychotherapy, Principal investigator of the original article titled 'Impact of Educational Intervention on Common Beliefs about Sex among Adolescent Health Sciences Students'. Accepted to be published in Annals of Indian Psychiatry (Peer reviewed, indexed in DOAJ and Index Copernicus) and so on.
Dr. Nishant Ohri is the MD (Psychiatry) qualified from Sri Aurbindo Institute of Medical Sciences (MPMSU, Jabalpur) and in medical practices for the past 5 years. As an experienced and skilled professional, he managed both outpatient and In-patients departments in Psychiatry in SAIMS hospital during my tenure as a senior resident (1.5 years). This provided exposure to an adequate number of patients under the supervision of Dr. GK Vankar, Dr. Pawan Rathi, and Dr. Srikanth Reddy. Along with that, he was also involved in teaching undergraduates, junior residents as well as nursing students and staff, which has provided me with good insight into the teaching aspect of the profession. Previously he worked as Senior Medical Officer in Opioid Substitution Therapy center (opioid deaddiction) at Pt. Deen Dayal Upadhaya Govt. Hospital Varanasi.
He's been part of several famous workshops named Substance use Disorders conducted by the Indian Psychiatry Society in Nainital 2014, Attended workshop and training program on Cognitive Behavioral Therapy conducted by Beck Institute (New York) in Mumbai, 2015 and with the collective experiences of his workshops he took an initiative to conduct a workshop to share the knowledge and experience he's having on De-addiction in Bilaspur Central Jail with jail inmates in July 2017.
With all the qualities Dr. Nishant Ohri never misses a chance to add more to his portfolio of learning which makes him unique and a benefit to the psychiatrist medical world.