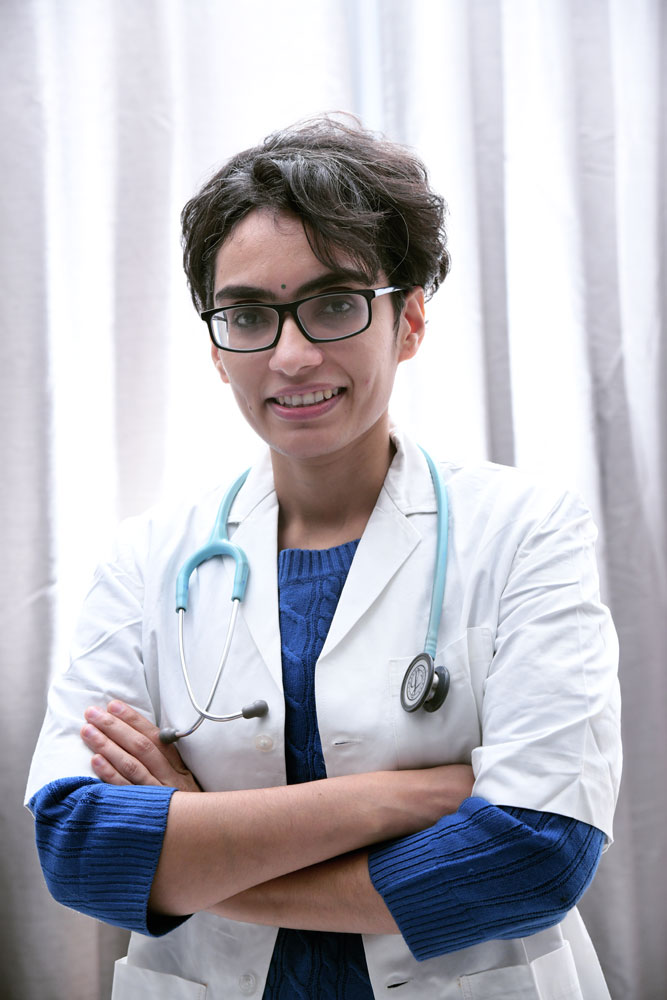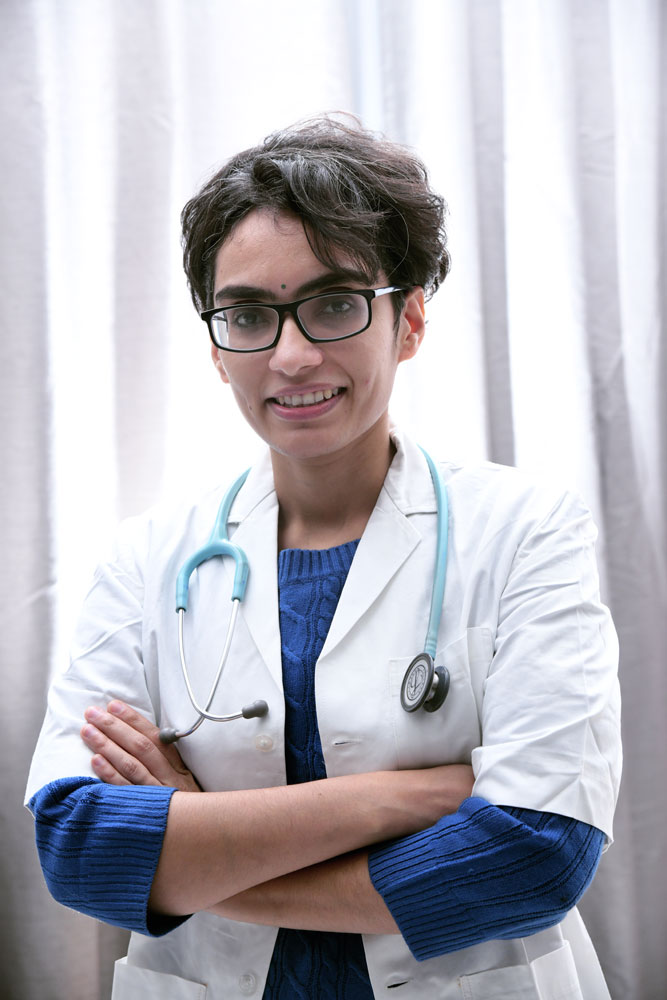 Dr Amandeep Gill is the very renowned psychiatrist known for her great hands on understanding in curing mental health and disorders. She is well qualified to assess both the mental and physical aspects of psychological problem. Dr Amandeep Gill did her MBBS in from Adesh Institute of Medical Sciences (Baba Frid University of Health Sciences, Faridkot) in 2013 and since then she's into continuous medical practices and now working as Consultant Psychiatrist at New Life Hospital, Varanasi. The highest degree she's holding is of MD (Psychiatry): Sri Aurobindo Institute of Medical Sciences (MPMSU, Jabalpur).
From her early days she always had a keen interest in women mental health , relationship related psychiatry, De- addiction, Neuropsychiatry which she has mastered now and helping many individuals to come over the situations.
Dr Amandeep Gill holding 6 years of medical experience from 2015 to 2021*. She had managed both Out-patient and In-patients under departments of Psychiatry in SAIMS hospital during her tenure as a resident. This provided exposure toadequate number of patients under supervision of Dr. GK Vankar, Dr. Pawan Rathi and Dr. Srikanth Reddy. She was also involved in teaching undergraduates, junior residents as well as nursing students and staff, which has provided her with good insight into the teaching aspect of the profession. Moving further she worked as senior resident for 18 months in Government Medical college, Amritsar, under the supervision of Dr PG Garg. There she had an opportunity not only to work in General Psychiatry but also in De-addiction Centre specially Opioid Substitution Program which she utilizes with all her hands open for learning and experience. She put all her knowledge and experience in writing a thesis on 'Psychological morbidity and Health related Quality of life in Patients with Gastroesophageal reflux Disease ' as a part of MD (Psychiatry) postgraduate study.
There are numerous of workshop and conferences she was part of which she used as a shield of medical cures. Few famous workshop names are 2020 33rd ECNP Congress Virtual Highlight Session, 2019 Indian Psychiatry Society (punjab Branch) 27th Annual Conference, 2017 Attended International Conference of Psychiatry, Berlin, 2017 Attended Psychiatry National conference in Ranchi, 2016 Attended Psychiatry National Conference in Raipur, 2016 Attended workshop on Geriatric Psychiatry Lucknow, 2015 Indian Psychiatry Society in Orchha. 2015 Attended workshop and training programme, 2013 she was part of organization team for awareness campaign and seminars for 'International campaign to abolish nuclear weapon 2013' was part of organizational team of a National conference of Indian Doctors for Peace and Development 2013 in Ludhiana, 2012 she was a part of 'International Physicians for the Prevention of nuclear war world congress' as a student representative in 2012 Hiroshima Japan and many others.